Bonang Road, Orbost, after bushfire moved through the area. Photo: Greg Briggs.
I'm proud to have contributed to Domain's "Road to recovery" special edition out today and tomorrow. The travel guide is designed to promote tourism in towns and communities that have been so terribly affected by the recent bushfires and covers eastern and south-eastern Australia from Bilpin in NSW to Mansfield in Victoria.
Several writers contributed to the special: Larissa Dubecki, Sue Williams, Kate Farrelly, Elicia Murray, Ashleigh Webb, Ray Sparvell, Amelia Barnes, Jessica Taulaga and Rosalie Iannelli.
My nominated patch was East Gippsland, a part of the world that I've had cause to write about in a recent story on bushfires and rainforests as well as in my book for Environment Victoria, People for the Planet.
Bushfires, floods, drought, and the heated political discourse around what we should be doing as a nation about global warming can feel overwhelming at times. The truth that perhaps doesn't filter easily through mainstream media is that communities around the country are taking matters into their own hands with solar, wind and adaptive initiatives.
In the meantime, the least we can do is support those communities who have born the brunt of Mother Nature in recent months by turning up as tourists, and stocking up on all the delicious food and wine they have to offer.
You can read my story on East Gippsland below or by clicking here. For the whole 55-town article, support our newspapers by buying a copy of Domain in The Age or the Sydney Morning Herald tomorrow. Or, just click here ;).
Stay safe, have fun and eat local!
Where to eat and visit to help bushfire-affected communities in East Gippsland
Sweeping the south-easterly pocket of mainland Australia, Gippsland – famous for producing AFL footballers and powering the state – has natural wonders and culinary attractions aplenty.
"East and Central Gippsland tourism businesses have been hit hard by the effects of the bushfires," CEO of Destination Gippsland Terry Robinson says.
"We are hoping people will use events as a motivator to travel – buy local produce, shop at the bakery, butcher, supermarket and specialty stores in town and stay a night or two. All of this greatly supports the local business community and will do a lot to help the region on their road to recovery."
Bairnsdale
Distance: 735 kilometres east of Melbourne, 735 kilometres south-west of Sydney
Renowned for: Being a commercial hub and gateway to Gippsland lakes, coastline & high country
Stock up on a trove of local culinary treasures at this regional town of more than 15,000 residents: fruit and veg from David Lucke's Fresh Food Market, wine and hampers from Tasters Wine and Foods and chocolate treats from MMM Truffles.
English chef Rob Turner has been turning heads at Northern Ground cafe and bistro where he champions local produce, beer and wine.
Then feast your eyes at a visit to East Gippsland Art Gallery or explore the local culture of the Gunaikurnai people by dropping in to Krowathunkooloong Keeping Place.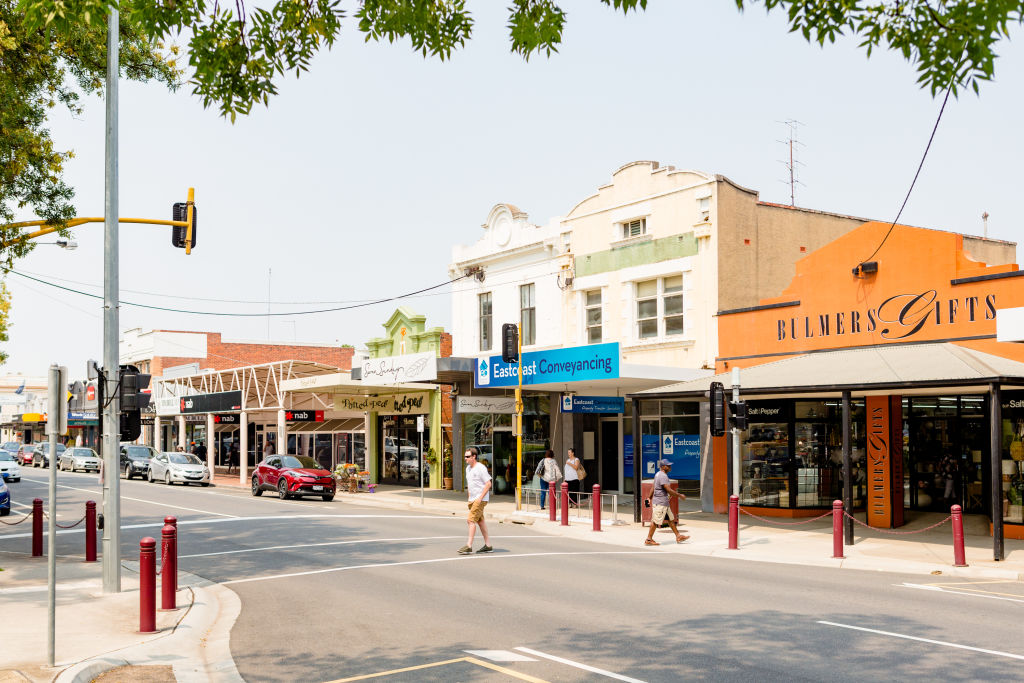 In the nearby Lindenow Valley, visit winemaker Rob Lightfoot's Myrtle Point vineyard Lightfoot & Sons.
"It's a stunning location," Lightfoot says.
"It's a big limestone plateau that juts out of the foothills of the Dividing Range, terra rossa over limestone soil, which is great for growing grapes."
Here, try a pinot noir in three different styles and snack on Gippsland cheeses.
When lunch beckons, book at Lindenow's The Long Paddock run by the impressively credentialled husband and wife team, Anton Eisenmenger and Tanya Bertino (ex-Vue de Monde, Circa and the Botanical).
Where to stay? Enjoy period luxury at The Riversleigh, modern motel vibes at Mitchell On Main or roll the dice at the Tolkien-inspired Rivendell in nearby Tambo Upper
Metung
Distance: 311 kilometres east of Melbourne, 723 kilometres south-west of Sydney
Renowned for: Stunning water views, fishing, boating & village feel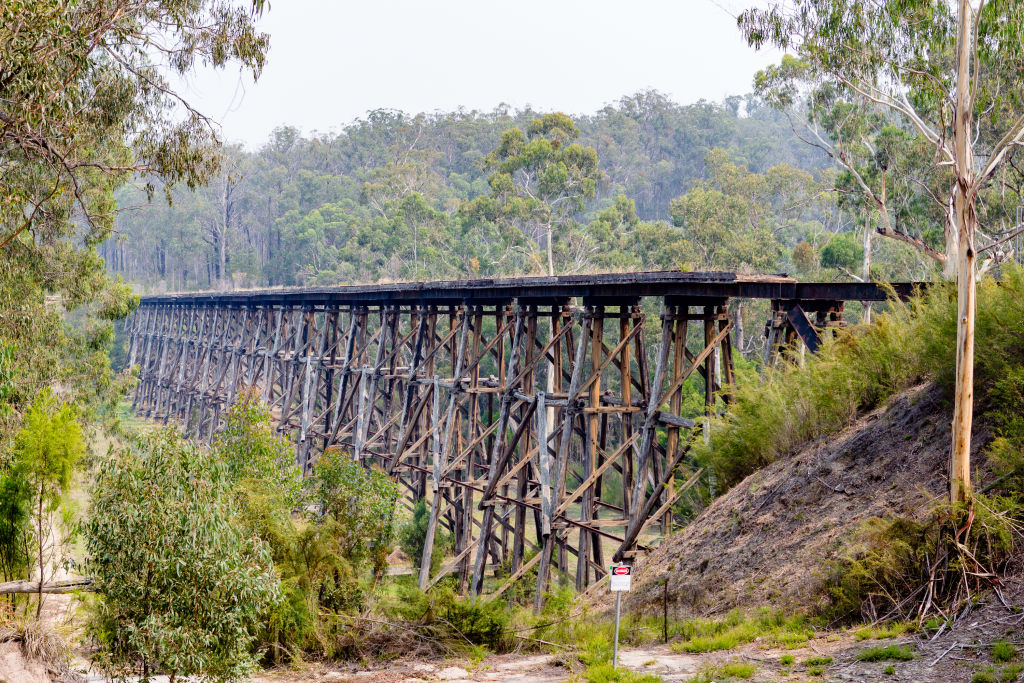 David Strange is looking out from the big front windows of his waterfront pub, the Metung Hotel.
"In front of me I've got the pub's 20- berth marina and all the boats, beyond that there's Bancroft Bay and across the other side is Boole-Poole Peninsula," he says.
"We have pelicans who come by when they want to, and dolphins and seals come through the water most days."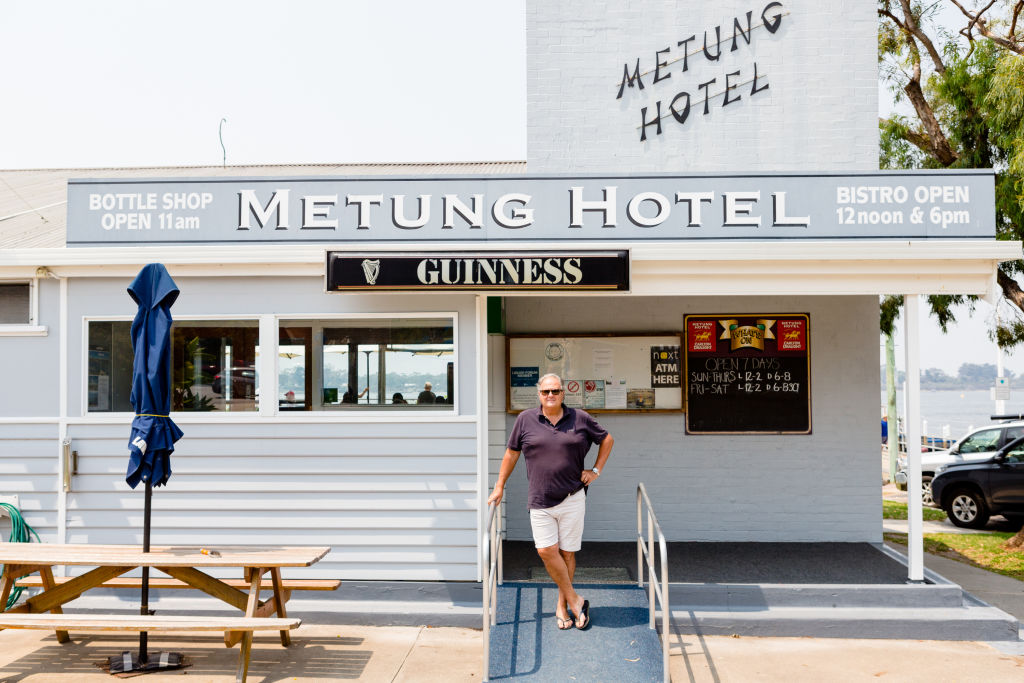 "There's also very good whiting, bream and flathead fishing – we're even seeing more ocean-type fish since they widened and deepened the entrance."
Metung was evacuated during the fire crisis. Strange has owned the hotel for 15 years but he is a third-generation "Metungean" (a term he invented) and loves the town of more than 1200 for its safe waterways (which are perfect for boating), relaxed atmosphere and access to natural attractions, such as the Buchan Caves Reserve, just under an hour's drive north.
Back in town, try the coffee and pies at Bancroft Bites and stock up at the Metung Village Store or at the monthly Metung Farmers' Market, with up to 35 stalls and held in the centre of town on the second Saturday of each month.
There's plenty of accommodation here but for resort-style apartments try Edgewater Terraces, 5 Knots or McMillans of Metung.
Lakes Entrance
Distance: 320 kilometres east of Melbourne, 702 kilometres south-west of Sydney
Renowned for: Fishing, boating, swimming and lazing around beachside cafes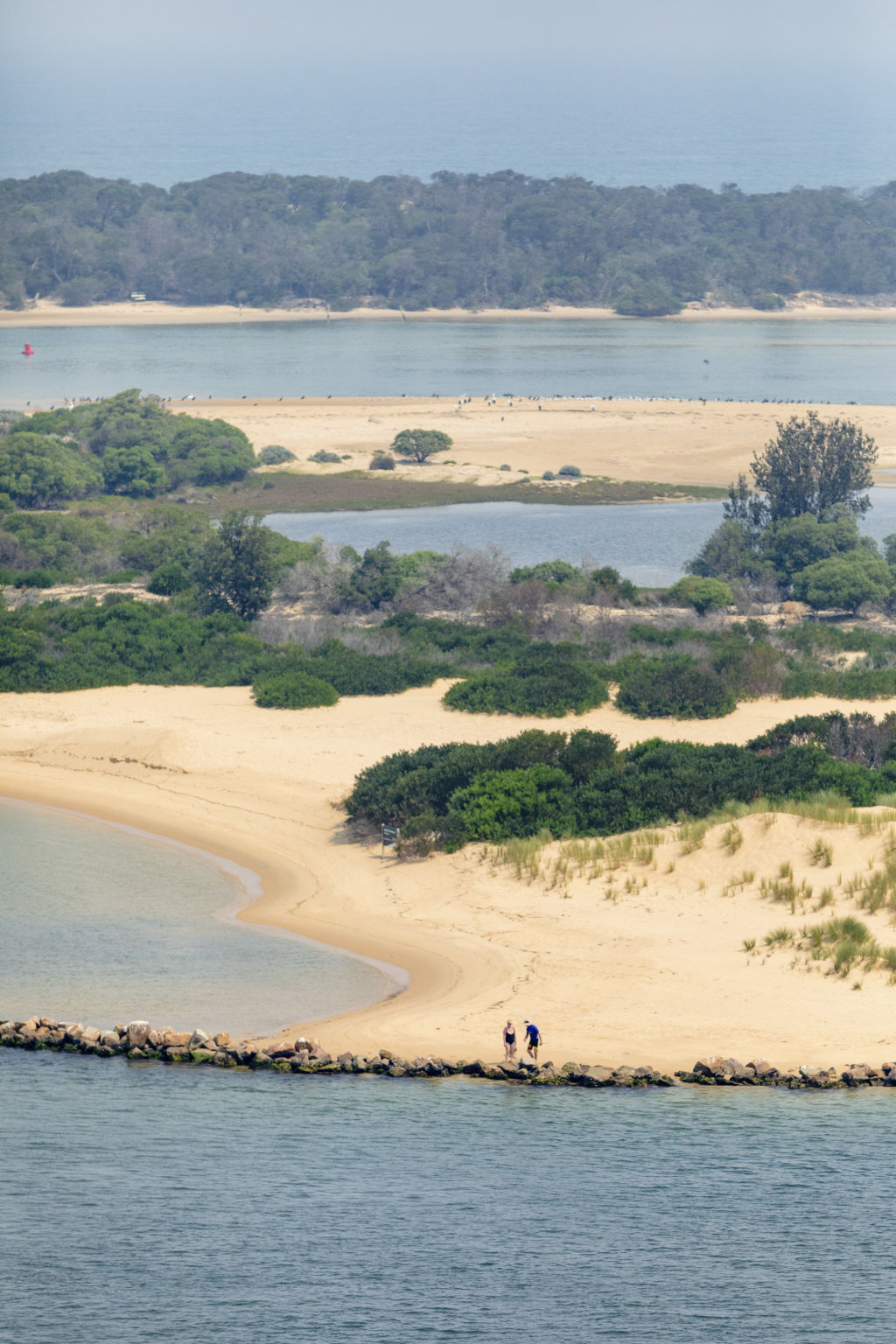 Family-friendly Lakes Entrance is a holiday town which usually bustles to bursts over summer. Fires in the region prompted droves to leave, but it's open for business.
Home to one of Australia's largest fishing fleets, if you've ever wanted to buy prawns direct from the guy who caught them you've come to the right place. To do that, try Off The Wharf. If you'd prefer someone else to cook, ex-Vue de Monde head chef Mark Briggs has been making waves at Sardine Eatery & Bar in nearby Paynesville. And for lakeside views and on-point cafe food you can't go past Albert & Co.
Work off that indulgence with some stand-up paddle-boarding, thanks to Lakes Entrance Helicopters and Venture Out Australia. You'll land near Ninety Mile Beach and then paddle back with a guide along the calm, crystal waters of Hopetoun Channel. For landlubbers, Lakes Entrance Segway Adventures takes punters across white sands from Eastern Beach to Main Beach. Or hop on a camel and travel Ninety Mile Beach with Lakes Entrance Camel Rides.
Lakes Entrance has it all, from caravan and camping at Big4 Whiters Holiday Village to more salubrious digs, such as Waverley House Cottages and Captains Cove in Paynesville, with boat berths
Orbost
Distance: 372 kilometres east of Melbourne, 645 kilometres south-west of Sydney
Renowned for: Bike trails and access to stunning national parks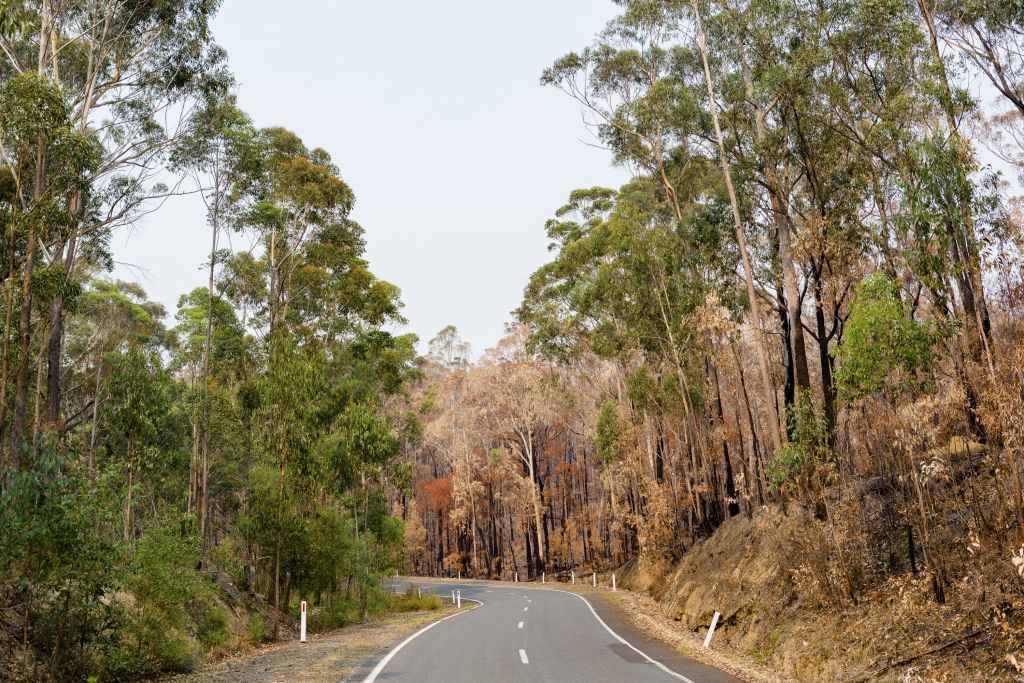 The town of Orbost, a major refuge point during the fires, has evolved from farming to gold, timber and, most recently, tourism.
Home to quirky beer lovers Sailor's Grave Brewing, Orbost is more than 200 kilometres southeast of Mount Hotham Alpine Resort and the Alpine National Park, and a 15 minute drive north of seaside fishing and surfing town Marlo.
Liz Mitchell has been running Snowy River Cycling for 11 years and knows just about every track and trail in the area.
"We chose to move here 20 years ago and we were drawn, essentially, by the natural environment. It's surprisingly beautiful and very few people seem to have discovered that yet,"
The main attraction, she says, is the East Gippsland Rail Trail, 94 kilometres of cycling that winds through forest and farmland, from Orbost to Bairnsdale. Mitchell recommends taking a leisurely three days for the ride, with a stop overnight in little Nowa Nowa.
The next day, stop overnight in Bruthen, a town beside the Tambo River, and quench your thirst at Bullant Brewery. Stay at the Orbost Club Hotel, the Marlo Hotel or at one of several motels in the area, such as the Orbost Motel.
Cann River
Distance: 445 kilometres east of Melbourne, 570 kilometres south of Sydney
Renowned for: Camping, fishing and bushwalking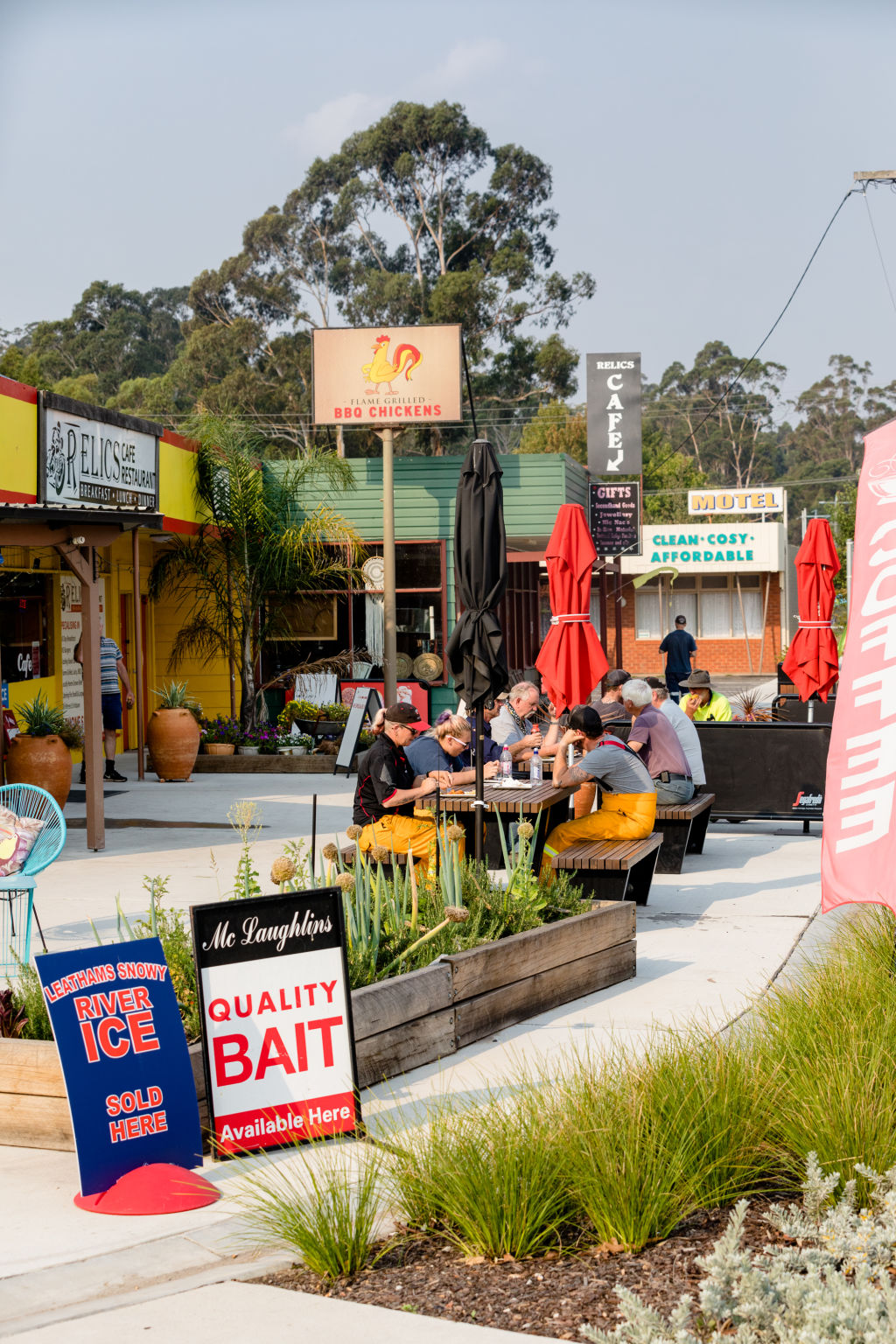 Cann River's surrounding natural beauty has been a boon for tourism.
Recent bushfires, which isolated the small town, have tested the mettle of locals, but the roads are open again. People like Kerry Marchi, co-owner of Relics Cafe, are keen for business.
Kerry and her husband Fred, who kept their cafe open to feed emergency services personnel in the fires' aftermath, moved here in the 1980s. "We always thought living by the water is better than living in the city going shopping," she says. Her favourite spot is a campground on Tamboon Inlet called Peachtree, which offers great fishing for flathead, luderick and bream.
Just 15 kilometres out of town is the Lind National Park and, directly south, the waters off Point Hicks Lighthouse, for excellent snorkelling.
Back in town you can grab a pie and coffee at Wild Ryes Bakery, Pelican Point Coffee Lounge, the Cann River Cafe or the Cann River Bakery, and drop in for a beer and a pub feed at the Cann River Hotel. If you're not camping under the stars, stay at the Cann River Hop Inn Motor Inn or the Cann Valley Motel.
Mallacoota
Distance: 512 kilometres east of Melbourne, 558 kilometres south of Sydney
Renowned for: Untouched coastlines, sand dunes, abalone and Croajingolong National Park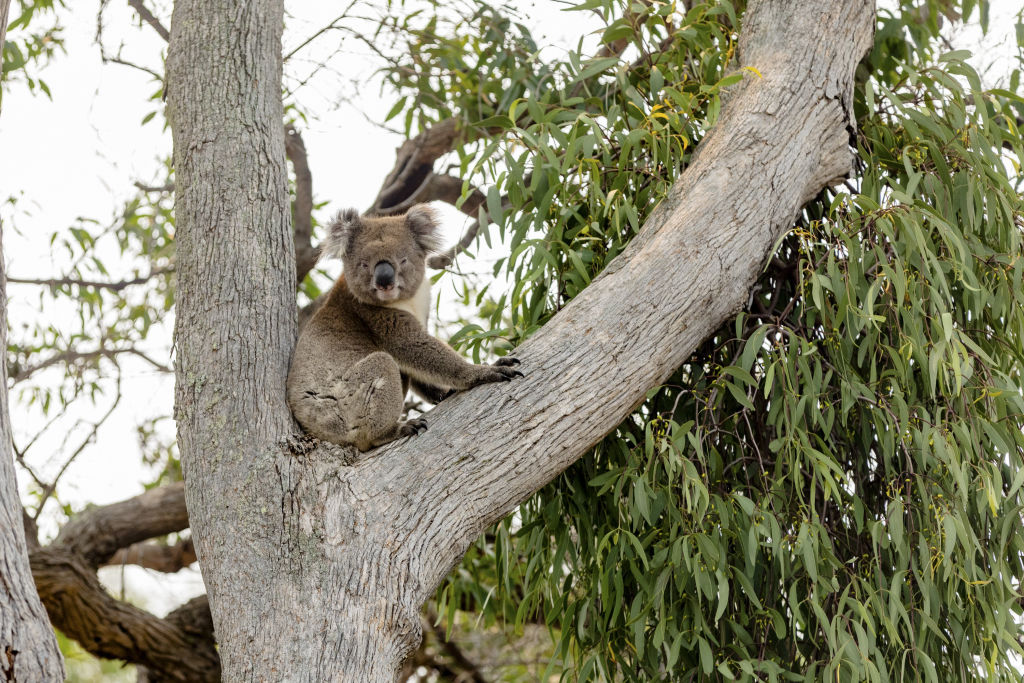 One of the most isolated towns in Victoria, beautiful Mallacoota is where you go if you want to get away from it all. The village usually swells in summer, with visitors fishing, water-skiing and bushwalking around Croajingolong National Park, a UNESCO biosphere wilderness.
Mallacoota was hit hard by the bushfires – the naval evacuation and red skies made international headlines. Roads are now open and locals are excited about the second annual Wild Harvest Seafood Festival on the weekend before Easter (April 3 to 5).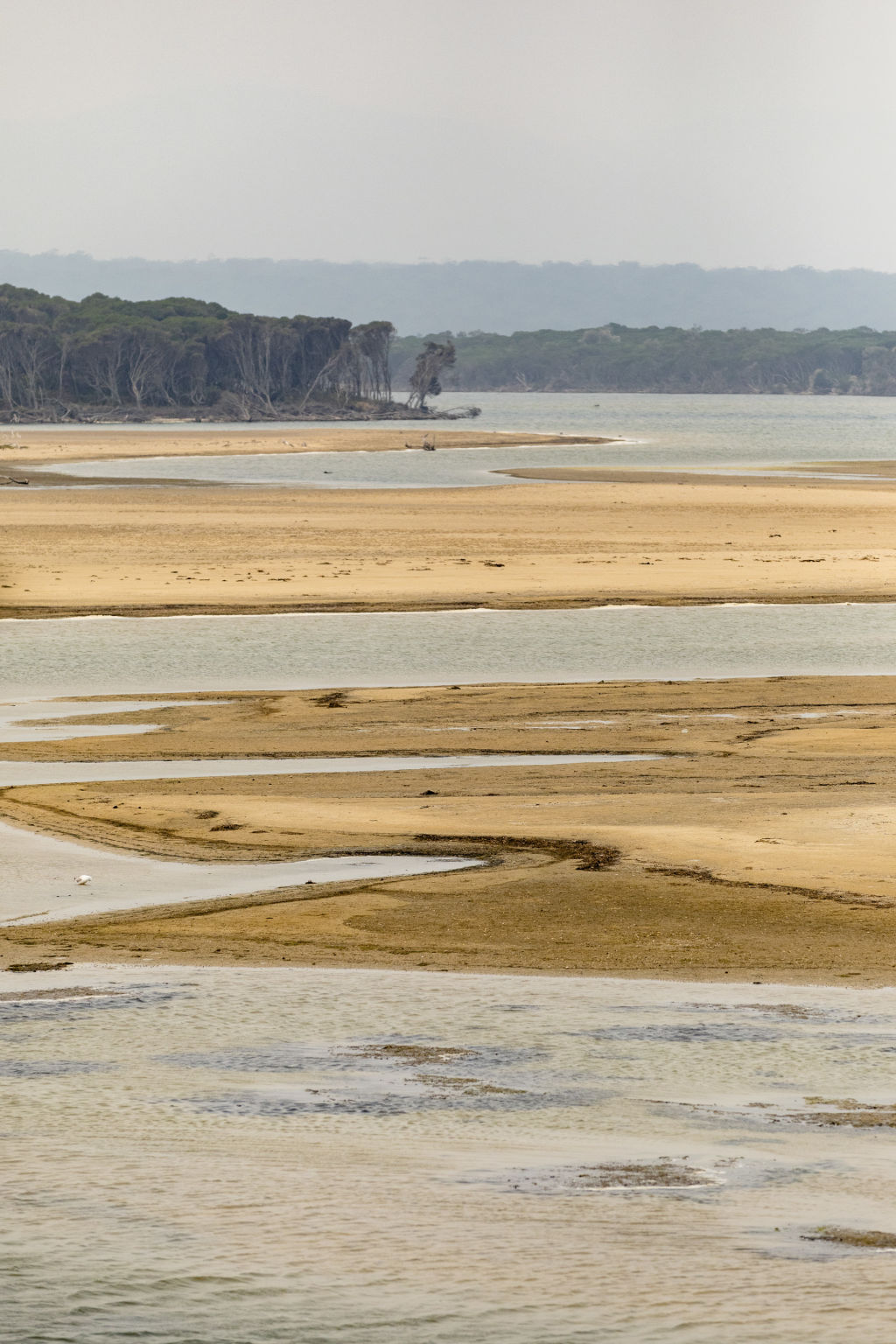 Mallacoota Fishing Charter and Tours operator Jodie York runs the festival and says people can expect a range of local producers, food vans, kids' activities and music. York estimates up to 90 per cent of the town's accommodation will be up and running for the festival; choose from the likes of the Silver Bream Motel, the Mallacoota Hotel Motel and Gipsy Point Lodge.
"We need you to come," York says.
"Come with your Esky, spend your money in town, because right now that's the best way you can help."