The City of Moonee Valley is up for an international award for its plan to plant 30 per cent more trees by 2040. Photo: Isamu Sawa.
Here's my story from today's Domain section. You can read it as it was first published here.
Moonee Valley council a global finalist for plan to grow urban forest
By Peter Barrett
An ambitious plan to create an urban forest and plant 30 per cent more trees by 2040 has the City of Moonee Valley shortlisted for a major new international prize.
A panel of judges including entrepreneur Arianna Huffington and architect Daniel Libeskind will be assessing the bid by the Melbourne municipality, which takes in Airport West, Essendon, Moonee Ponds and Flemington.
The prize, known as the Wellbeing City Awards, is divided into four categories: Community, Economy & Opportunity, Public Health, and Sustainable Environment. The birthplace of Dame Edna remains the only Australian city left in a field of 16 heavy-hitters that includes Milan, Lisbon, Vancouver and Los Angeles.
"We're very excited to be part of this award, particularly as we are the only nomination from Australia," says Moonee Valley mayor Narelle Sharpe. "It certainly makes it a bit more special, considering there were 100 applications."
Cr Sharpe says their plan to significantly grow Moonee Valley's tree canopy came after two years of community consultation and was endorsed before the award nomination. "The main area that kept cropping up was 'a healthy city'," says Cr Sharpe of the resident feedback, adding that by greening the streets by 30 per cent the urban environment will benefit from cooling due to shade and provide a more pleasant place for people to live, shop and socialise.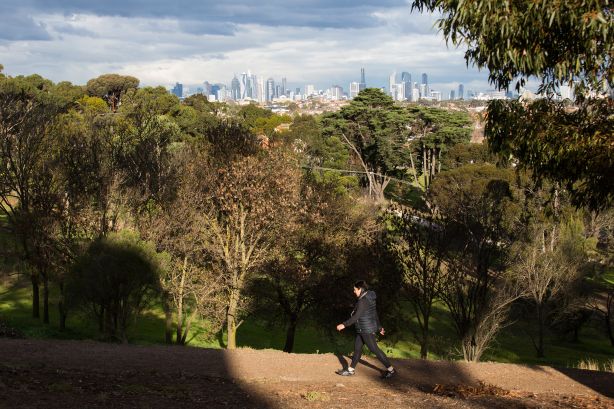 To date, the council has planted trees at Aberfeldie Park, Afton Street Conservation Reserve, Boeing Reserve, Thompson Reserve and Travancore. While the mayor would like to see increased tree canopies across the whole municipality, she says areas along the Maribyrnong River will see a particular focus.
As well as plantings the council has endorsed moves to protect existing large and significant trees using mechanisms similar to heritage overlay. Local residents have also been encouraged to nominate trees they think are worthy of protection. "People are really getting behind it," says Cr Sharpe. "[We] had one gentleman who was upset that his tree hadn't been nominated and it was on his property."
Last October the Byron Shire Council in NSW declared a state of climate emergency and several Victorian councils including Yarra, Darebin Moreland and Port Melbourne have been taking action on reducing fossil fuel use in a bid to address climate change. But Cr Sharpe says her municipality's urban forest plan is not politically motivated.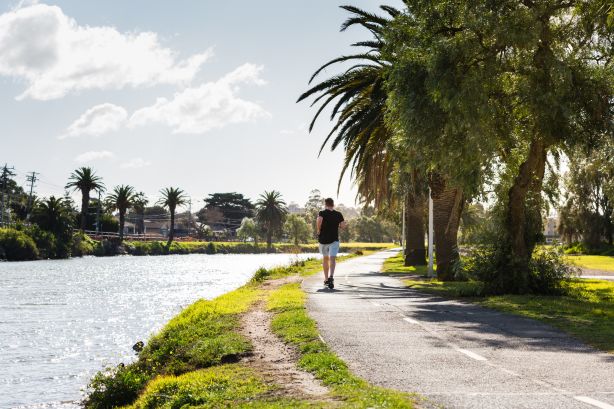 "In the grand scheme of things it's all inter-related but our focus is on building a healthy city for our future generations," she says. "I've lived here for my whole entire life and I certainly hope my children do, as well. We're just planning for our future and making sure our kids see the great work that we're starting now."
Winners of the Wellbeing City Awards will be announced in April and celebrated at an event in Montreal, Canada, in June.